Welcome to absolutely the best one-day comic convention in the South!
Thank you for helping us to make this show the best one-day show in the South!
Four times a year we proudly feature a mix of comic book and collectible dealers from around the region, plus a selection of special guests from the world of television, movies, and independent comics.
Our next show will be December 8th, 2013!
The Important Information:
Where:
Marriott Hotel-Century Center,
2000 Century Blvd, Atlanta, Ga 30345
Click here for directions!
When:
11:00 am to 5:00pm
Admission:
$5.00
Door prize drawings
...will be held each hour from Noon till 4pm!
Special offer!
If you come to the show in costume (comic book, anime, movie/tv, video game, etc.) you get in for free!... and you get a free prize package ... while they last!
Our featured guests...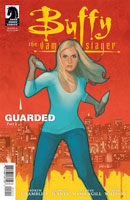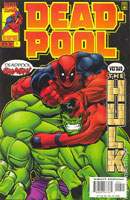 Nathan Massengill
Artist of Deadpool, Batman: Legend of the Dark Knight, Buffy the Vampire Slayer, Nightwing... and more!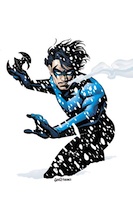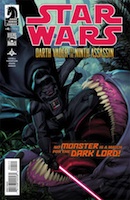 Drew Geraci
...a 20-year DC & Marvel veteran who's most recent work includes Captain Marvel, Avengers Assemble & the upcoming Mass Effect: Foundations.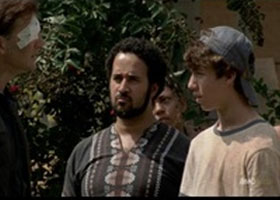 Parker Wierling
...Walking Dead's Noah, AKA "Asthma Boy" from the Governor's compound.
...and there will be even more artists and creators in Artist's Alley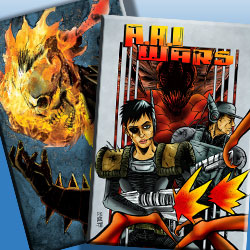 Jason Flowers
... is a freelance comic book artist who's worked for Breygent Cards, Unstoppable Cards, Arcana Comics, Alterna Comics, 215 Ink, Octa-Ink Press, & Black Thumb Press.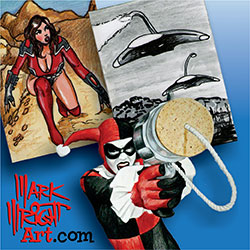 Mark Wright
...has worked for Cult-Stuff Card company, and Marty & Boo Cards. He's also known for his freelance artwork and is available for custom sketches and commissioned artwork.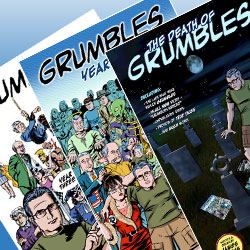 James Burns
James is the creator of Grumbles, Detached, Speechless, Real Magicalism and has worked with others on The Astral Crusader and Lance Star:Sky Ranger.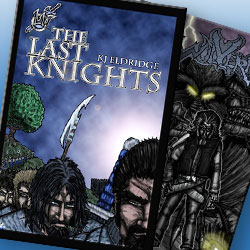 Lunar Works Productions
... is the creative team behind the 'Werewolves in the Old West' comic, Wulvern, the Dark Epic fantasy novel, The Last Knights, and the all-ages fantasy comic series, Rabbits.