Four times a year for 24 years!
The Fan-Friendliest Show in the South!
Over one million comic books (Gold, Silver, CGC, More!), toys (Vintage to Modern), Star Wars, Dr. Who, Posters, Anime, and more! Free Parking! $5.00 Admission! Free gifts for Cosplayers! Plus, all our guests sign up to 3 items you bring them for free!
Our next show is Sunday, December 16, 2018!
The Important Information:
Where:
Marriott Hotel-Century Center,
2000 Century Blvd, Atlanta, Ga 30345
Click here for directions!
When:
11:00am to 5:00pm
Admission:
$5.00
Our Special Guests: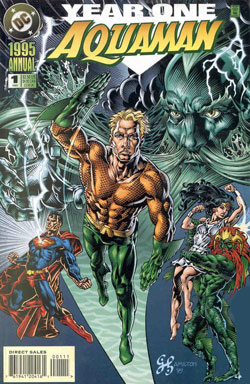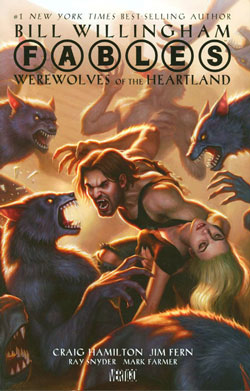 Craig Hamilton
...Artist of Aquaman, Fables, X-Men, Green Lantern, and more! He will sign one item you bring him for free!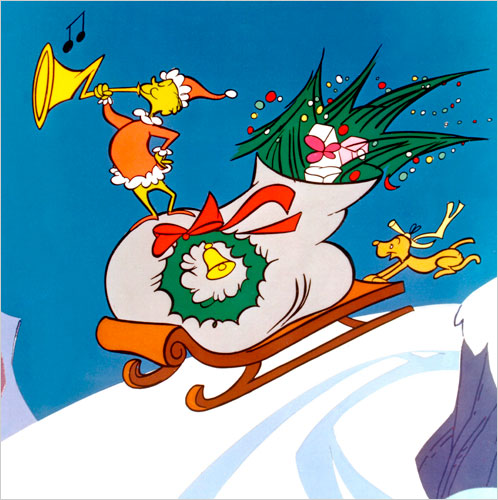 $5000.00 Merchandise Drawing!
Bring in the form you can download from this site. With your paid admission of $5.00, you will receive one Raffle ticket ...and you are automatically entered into the contest!
At 3:00pm, one of our guests will draw a number from the raffle box, and, if that number matches your number ...It's instant Christmas!! You win everything on the table. $5000.00 worth of Goodies! Bring a Truck!!!
🎄 🎄 🎄 🎄 🎄
Come meet and greet local artists and creators in Artist's Alley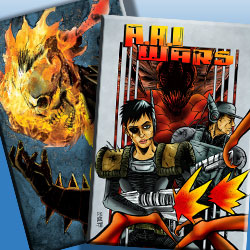 Jason Flowers
... is a comic book/sketch card artist working on Marvel & Star Wars card sets for Upperdeck & Topps Cards. His comic work can be seen in graphic novels for Arcana Comics.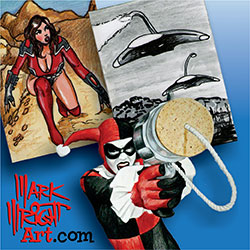 Mark Wright
...has worked for Cult-Stuff Card company, and Marty & Boo Cards. He's also known for his freelance artwork and is available for custom sketches and commissioned artwork.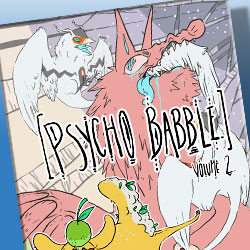 Beetle Milk Publishing
...specializes in dark fantasy. Their flagship comic is [Psycho Babble], which just saw its third volume released. They also specialize in art prints and other Beetle Milk related memorabilia.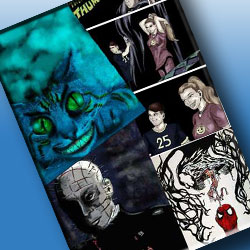 Lysa "Zen" Shin
...is the creator and colorist for her comic Zen Vs Zombies. She's a horror artist, an illustrator, a colorist and a photographer. She's known as the creator of all things that eat cake and hide under your bed.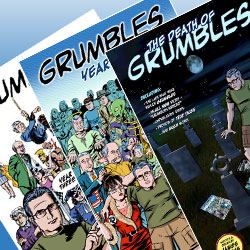 James Burns
...is the creator of Grumbles, Detached, Speechless, and Cabbagetown Chronicles and worked with others on The Astral Crusader and Lance Star:Sky Ranger.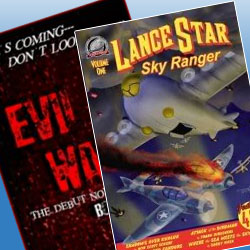 Bobby Nash
...writes a little of everything, including novels, short stories, comic books, novellas, graphic novels, screenplays, and even a little pulp fiction.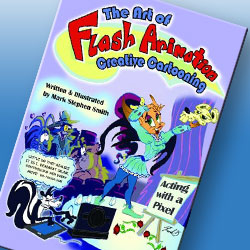 Mark "Toonery" Smith
...is an animation Professor for Art Institute Atlanta. He's author of The Art of Flash Animation, Cartoonyville Comics, a puppet-builder and voiceover artist.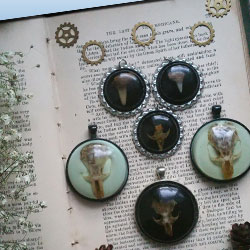 Dani M.
Elder Lore Studios is the brainchild of jewelry crafter and mixed media artist Dani M. Grimes, which houses quirky concoctions inspired by her love of fantasy, sci-fi, horror, video games, and nature.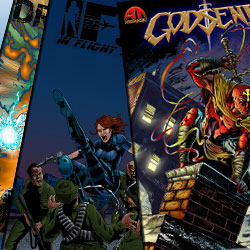 About Time Comics
…is an independent comic book publisher started by Lee Jiles and Eric Dotson and is the home of Dreamer, Godsend, and In-Flight Service.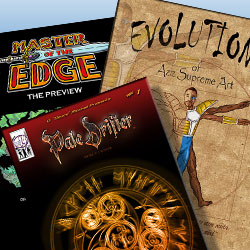 Page 14 Crew
...is a collective of sequential writers and artists founded in the Atlanta metro area to create an independent comic book group. It's led by its core of main artist/writers: Aziz Balamani, Mike Lancette, and David Mitchell.